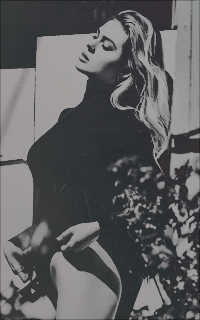 Date d'inscription :

: 21/08/2016

Messages :

: 70

Points :

: 117

Avatar :

: Gigi Hadid

Autres comptes :

: Lilo la catastrophe ambulante (J. Skriver) et Irina la bonasse (K. Bazan)

Pseudo internet / prénom :

: Riverside ou Leo (Eleonore)

Crédits :

: BLABLABLA
J'ai

: 22 ans
et mon anniversaire est le

: 12 novembre. N'oubliez pas les cadeaux.
Je suis

: américaine
et mes origines sont

: américaines elles aussi.
En ce moment, je

: suis étudiante en 5ème année de communication, après avoir enfin réussi à passer le Bachelor Degree.
En dehors des cours je fais partie

: des clubs de boxe et de danse.
Si jamais vous me cherchez, j'habite

: à Westwood, dans un appartement partagé avec Indi et Hazel.
Ce qui m'attire ce sont

: les hommes (seulement Eliott, en fait)
et côté coeur je suis

: en couple avec mes chaussons licornes, les amours de ma vie (à défaut d'être avec Eliott).
.

:
no family is perfect... we argue, we fight. we even stop talking to each other at times. but at the end, the love will always be there.
please take me to places
that nobody goes,
you got me hooked up on
the feeling,
you got me hanging from
the ceiling,
got me up so high i'm
barely breathing,
so don't let me go.
NE METS PAS DE GLAÇONS DANS MON VERRE,
ça prend d'la place pour rien mon frère
- - -
i've realized that i'm propably just perfect and it's everybody else around me that's got issues
since when do you care what
anybody else thinks ?
i don't. i care what you think.
24K MAGIC ; LUSH LIFE ; HAPPY
SUCKER FOR PAIN ; YOUNG GOD
done :
Pepper Pemrose
magic -
tri-pi

Bucketlist
challenge accepted :
mission accomplished :
souhait à long terme : blablabla Blablablablablabla blablabla blablabla blablabla blablabla

azertyuiop